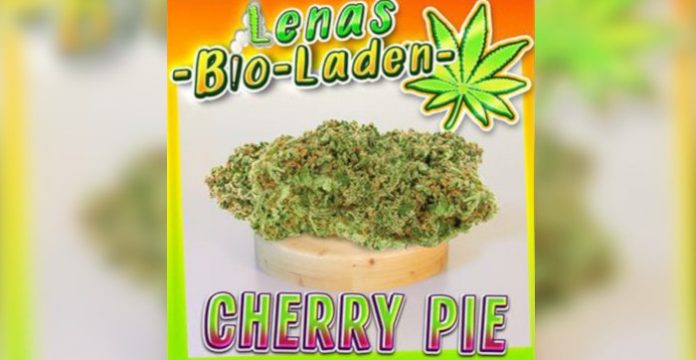 The Bamberg Public Prosecutor's Office filed charges against the three alleged operators the darkweb vendor account "LenasBioLaden" or "Lena's Bio Laden." All three suspected operators of the shop are facing charges in the Memmingen district court.
The trio, two men from Baden-Württemberg, aged 42 and 32, and the 34-year-old wife of one of the men, is accused of making more than €740,000 from the sale of drugs through the darkweb. According to prosecutors, the group sold more than 51 kilograms of drugs between September 2017 and March 2020. They filled nearly 9,000 orders during the same period.
According to results on HugBunter's vendor and product search engine, Recon, Lena'sBioLaden had a vendor account on Wall Street Market, Dream, Apollon, Empire Market, CGMC, Cannazon, and others. Recon has collected more than 13,000 reviews for the vendor.
The group's arrest followed nearly two years of "intensive" investigations led by investigators from the Central Cybercrime Bavaria (ZCB) office and law enforcement in Upper Franconia.
According to a report by the Upper Franconian Police Headquarters, the investigations against the trio began in October 2018 after cybercrime investigators discovered the drug shop while investigating darkweb marketplaces. Investigators started by watching the locations in Bavaria used by the group to mail packages.
The surveillance at the post office led to the identification of one of the suspects, the 42-year-old, in 2019. In 2020, authorities identified the second suspect, the 32-year-old. During the investigation into the first two suspects, the police learned that the group had shipped at least four kilograms of marijuana between June 2018 and March 2020.
In July 2020, the police acquired search warrants for the houses owned by the first two suspects. The searches resulted in the seizure of packaging material, cell phones, computers, storage devices. Authorities also seized an undisclosed amount of cash and bitcoins. The first two suspects were arrested the same day. While the first two suspects sat in jail, the law enforcement continued to investigate their involvement in "Lena's Bioladen." They learned that a third suspect existed–the 34-year-old wife of one of the first suspects. According to the police, the 34-year-old mailed between 16 and 48 packages of drugs every day.
All three suspects face charges associated with the operation of the shop, including trafficking narcotics. The charges carry a maximum sentence of 15 years in prison.