Authored by stonepresto Roundcube Webmail version 1.2 suffers from a file disclosure vulnerability. advisories | CVE-2017-16651 Change Mirror Download # Exploit Title: Roundcube Webmail 1.2 - File Disclosure...
Cyber Vulnerabilities & Exploits
By: Ravie Lakshmanan Mimecast said on Tuesday that "a sophisticated threat actor" had compromised a digital certificate it provided to certain customers to securely connect...
Over 8 billion real-time Internet records of users of Thailand's largest cell network, Advanced Info Service (AIS), were leaked due to a misconfigured Elasticsearch...
Security researchers have discovered a workaround for a Microsoft Print Services vulnerability patch ( CVE-2020-1048 ) that allows attackers to execute malicious code with elevated privileges. The vulnerability was discovered by...
Learning & Cyber Education
High-profile security incidents in the past decade have brought increased scrutiny to cyber security for operational technology (OT). However, there is a continued perception...
'We have determined that the personal information involved in this incident included your name and one or more of: your Social Security number and/or...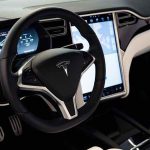 Belgian researchers demonstrate third attack on the car manufacturer's keyless entry system, this time to break into a Model X within minutes. Researchers have demonstrated...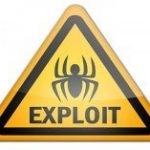 Authored by sML eChat version 1.0 suffers from a remote SQL injection vulnerability. Change Mirror Download # Exploit Title: eChat | Time-Based Blind SQL Injection# Exploit Author:...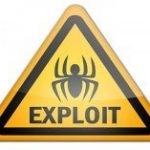 Authored by Google Security Research, natashenka Facebook Messenger for Android has an issue where an SdpUpdate message can cause an audio call to connect before...
GitDorker is a tool that utilizes the GitHub Search API and an extensive list of GitHub dorks that I've compiled from various sources to...
Malware Mutation using Deep Reinforcement Learning and GANs The purpose of the tool is to use artificial intelligence to mutate a malware (PE32 only) sample to bypass...
HellRaiser Vulnerability Scanner Install HellRaiser depends on cve-search API. Have a cve-search API running and add the address in config/config.yml on cvesearch_api_domain field. Install ruby, bundler and rails. https://gorails.com/setup/ubuntu/16.04 Install redis-server and nmap. sudo apt-get update sudo apt-get...
KeePass Features Here are some "selling points" of KeePass. To get a first impression, you can also have a look at some of the screenshots. If...
OSSEC v3.6.0 Copyright (C) 2019 Trend Micro Inc. Information about OSSEC OSSEC is a full platform to monitor and control your systems. It mixes together all...
Authored by skys CITSmart ITSM version 9.1.2.27 suffers from a remote time-based blind SQL injection vulnerability. advisories | CVE-2021-28142 Change Mirror Download # Exploit Title: CITSmart ITSM 9.1.2.27...
Authored by malvuln | Site malvuln.com HEUR.Hoax.Win32.FrauDrop.gen malware suffers from an insecure permissions vulnerability. Change Mirror Download Discovery / credits: Malvuln - malvuln.com (c) 2021Original source: https://malvuln.com/advisory/1d40e72fb8cf300298df4b828b48ec29.txtContact:...
Authored by nu11secur1ty, Ventsislav Varbanovski, Alex Birnberg Webmail Edition version 5.2.22 suffers from remote code execution and cross site scripting vulnerabilities via the Horde_Text_Filter library. advisories...
Offensive & Defensive Security Tools