Authored by NebulabdSec | Site github.com VMware vCenter version 6.5 and 7.0 remote code execution proof of concept exploit. advisories | CVE-2021-21972 Change Mirror Download #-*- coding:utf-8 -*-banner...
Cyber Vulnerabilities & Exploits
By: Ravie Lakshmanan Cybersecurity researchers today disclosed a new kind of modular backdoor that targets point-of-sale (POS) restaurant management software from Oracle in an attempt...
By: Ravie Lakshmanan State-sponsored actors allegedly working for Russia have targeted the US Treasury, the Commerce Department's National Telecommunications and Information Administration (NTIA), and other...
By: Ravie Lakshmanan Cybersecurity researchers on Tuesday disclosed a now-patched security flaw in TikTok that could have potentially enabled an attacker to build a database...
Learning & Cyber Education
In December 2020, Mandiant observed a widespread, global phishing campaign targeting numerous organizations across an array of industries. Mandiant tracks this threat actor as...
By: Tara Seals The attack featured a unique, multistage malware and a likely PulseSecure VPN exploit. A federal agency has suffered a successful espionage-related cyberattack that...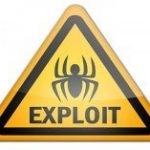 Authored by Google Security Research, Felix Wilhelm The javascript terminal emulator used by AWS CloudShell handles certain terminal escape codes incorrectly. This can lead to...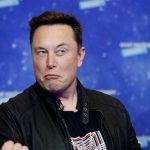 Elon Musk on Sunday asked about the possibility of converting "large transactions" of Tesla Inc's balance sheet into bitcoin, according to a Twitter exchange...
SHAD0W is a modular C2 framework designed to successfully operate on mature environments. It uses a range of methods to evade EDR and AV while...
BigBountyRecon BigBountyRecon tool utilises 58 different techniques using various Google dorks and open source tools to expedite the process of initial reconnaissance on the target...
GitDorker is a tool that utilizes the GitHub Search API and an extensive list of GitHub dorks that I've compiled from various sources to...
Malware Mutation using Deep Reinforcement Learning and GANs The purpose of the tool is to use artificial intelligence to mutate a malware (PE32 only) sample to bypass...
HellRaiser Vulnerability Scanner Install HellRaiser depends on cve-search API. Have a cve-search API running and add the address in config/config.yml on cvesearch_api_domain field. Install ruby, bundler and rails. https://gorails.com/setup/ubuntu/16.04 Install redis-server and nmap. sudo apt-get update sudo apt-get...
Authored by 1F98D Odoo version 12.0.20190101 suffers from an unquoted service path vulnerability. Change Mirror Download # Exploit Title: Odoo 12.0.20190101 - 'nssm.exe' Unquoted Service Path# Exploit...
Authored by Andrea Intilangelo Splinterware System Scheduler Professional version 5.30 suffers an unquoted service path vulnerability. Change Mirror Download # Exploit Title: Splinterware System Scheduler Professional 5.30...
Authored by Google Security Research, nedwill Android NFC suffers from a type confusion vulnerability in nfa_rw_sys_disable.
Offensive & Defensive Security Tools