Latest Cyber Security Updates
Authored by Owais Mehtab, Vijay Kota Libtaxii versions 1.1.117 and below and OpenTaxi versions 0.2.0 and below suffer from a server-side request forgery vulnerability. advisories |...
Cyber Vulnerabilities & Exploits
Today, cybersecurity researchers shed light on an Iranian cyber espionage campaign directed against critical infrastructures in Kuwait and Saudi Arabia.
Grubman Shire Meiselas & Sacks, one of the top entertainment law firms in the US, was recently the target of a ransomware...
By: Kyle Fedorek In the Penza region, police officers and the FSB of Russia detained another "hacker" group ....
Learning & Cyber Education
Skilled adversaries can deceive detection and often employ new measures in their tradecraft. Keeping a stringent focus on the lifecycle and evolution of adversaries...
By: Ravie Lakshmanan A hacking group known for its attacks in the Middle East, at least since 2017, has recently been found impersonating legitimate messaging...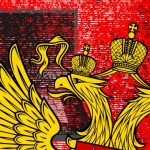 Poulight Stealer, a new Comprehensive Data Stealer from Russia Introduction Nowadays, info-stealers are one of...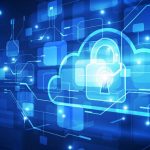 I propose that there are three fundamental and concrete practices DevOps and security teams can adopt to add security into the CI/CD pipeline and...
HellRaiser Vulnerability Scanner Install HellRaiser depends...
KeePass Features Here are some "selling points" of KeePass. To get a first impression, you can also have a...
OSSEC v3.6.0 Copyright (C) 2019 Trend Micro Inc. Information about OSSEC OSSEC is a full...
macro_pack by sevagas Short description The macro_pack is a tool used to automatize obfuscation and...
Authored by Ivo Palazzolo Oracle Business Intelligence Enterprise Edition versions 5.5.0.0.0, 12.2.1.3.0, and 12.2.1.4.0 suffer from local file inclusion and directory traversal vulnerabilities. advisories | CVE-2020-14864 Change...
Authored by Google Security Research, Glazvunov FreeType suffers from a heap buffer overflow vulnerability due to integer truncation in Load_SBit_Png. advisories | CVE-2020-15999
Authored by Nikhil Kumar Online Examination System version 1.0 suffers from a persistent cross site scripting vulnerability. Change Mirror Download # Exploit Title: Online examination system 1.0...
Offensive & Defensive Security Tools