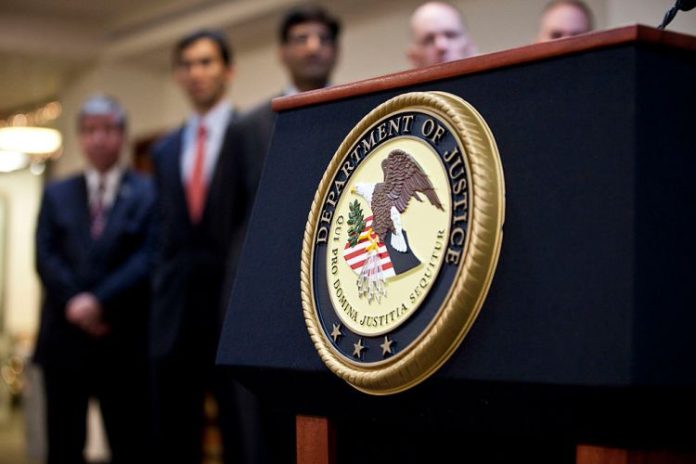 Written by
Tonya Riley
Federal law enforcement arrested a Manhattan couple Tuesday for allegedly conspiring to launder $4.5 billion worth of cryptocurrency stolen in a 2016 hack of virtual cryptocurrency exchange Bitfinex.
The Department of Justice said it so far has seized more than $3.6 billion in cryptocurrency tied to the hack, its largest recovery to date.
The complaint accuses Ilya Lichtenstein, 34, and his wife, Heather Morgan, 31 of laundering the money over a course of five years, sometimes into their own financial accounts. The DOJ's announcement does not specify if they were allegedly involved in the initial hack itself.
Justice Department officials described the arrest as a warning to criminals trying to use virtual currencies to hide their tracks.
"Today's arrests, and the department's largest financial seizure ever, show that cryptocurrency is not a safe haven for criminals," Deputy Attorney General Lisa O. Monaco said in a statement. "Thanks to the meticulous work of law enforcement, the department once again showed how it can and will follow the money, no matter what form it takes."
In October the Justice Department launched a national cryptocurrency enforcement team to go after cybercriminals using virtual currencies to try to hide their crimes. Authorities last June recovered roughly $2.3 million in bitcoin paid by fuel provider Colonial Pipeline to a Russian ransomware group.
Lichtenstein and Morgan each face a maximum sentence of 20 years in prison for conspiracy to commit money laundering and a maximum sentence of five years in prison for conspiracy to defraud the U.S. government.
The court filings hint at the couple's unusual online personas. According to court documents Morgan performs under the moniker "Razzlekhan" and considers herself a "serial entrepreneur" and "surrealist artist" according to her LinkedIn. Lictchenstein's LinkedIn describes him as the founder of Endpass, a blockchain startup and cryptocurrency investor.