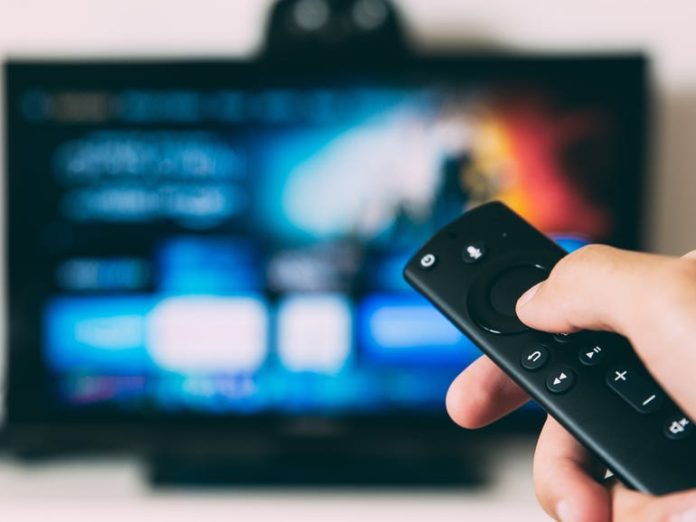 This is a sensitive topic. Owners of entertainment content go to great lengths to control the distribution of their wares, especially when it comes to international markets for movies and TV, and even local regions for black-out sporting events. By contrast, VPN vendors go to great lengths making the case that you can use their services to bypass all those restrictions. 
But there are times where, legally, you might want to use a VPN to watch a movie or video. If you're traveling, you can VPN back to your home country and use your home streaming service account to watch your favorite show. That said, it is, at best, a legally gray area.
VPNs and set-top boxes and streaming sticks don't all work together well. The exception to this is the Amazon Fire TVs and Fire TV Sticks, and any Android TV box. The XGIMI Halo projector I recently spotlighted in an outdoor theatre project is one such device. But, if you're using a Roku, and Apple TV box, or any smart TV not running Android TV, you're forced to jump through a bunch of hoops, connecting your router up as a VPN, or connecting your TV as a client to your Mac or PC and using that machine's VPN-protected network.
Honestly, if you want to watch streaming TV through a VPN, just get a Fire TV stick and be done with it. It's the easiest and least expensive path.
ExpressVPN

Best VPN for streaming

Native Streaming Apps: Fire TV, Android TV, Nvidia Shield TV
Simultaneous Connections: 5 or unlimited with the router app
Kill Switch: Yes
Platforms: A whole lot (see the full list here)
Logging: No browsing logs, some connection logs
Countries: 94
Locations: 160
Trial/MBG: 30 days
ExpressVPN has been burning up the headlines with not the best news. We've chosen to leave ExpressVPN in this recommendation, and I wouldn't necessarily dismiss ExpressVPN out of hand because of these reports, but it's up to you to gauge your risk level. The best way to do that is read our in-depth analysis:
ExpressVPN is one of the most popular VPN providers out there, offering a wide range of platforms and protocols. What we like about ExpressVPN is how it documents setting up VPN services for virtually all the most popular set-top boxes, even those that don't natively support VPN. For each device, ExpressVPN has a guide walking you through the process.
Must read:
With 160 server locations in 94 countries, ExpressVPN has a considerable VPN network across the internet. In CNET's review of the service, staff writer Rae Hodge reported that ExpressVPN lost less than 2% of performance with the VPN enabled and using the OpenVPN protocol vs. a direct connection.
While the company does not log browsing history or traffic destinations, it does log dates connected to the VPN service, amount transferred, and VPN server location. We do want to give ExpressVPN kudos for making this information very clear and easily accessible. 
Exclusive offer: Get 3 extra months free.
Surfshark

Native support for Fire TV and Android TV

Native Streaming Apps: Fire TV, Android TV, Nvidia Shield TV
Simultaneous Connections: Unlimited
Kill Switch: Yes
Platforms: Windows, Mac, Linux, iOS, Android, Fire TV, Firefox, Chrome
Logging: None, except billing data
Trial/MBG: 30 day
At two bucks a month for a two-year plan (billed in one chunk), Surfshark offers a good price for a solid offering. In CNET's testing, no leaks were found (and given that much bigger names leaked connection information, that's a big win). The company seems to have a very strong security focus, offering AES-256-GCM, RSA-2048, and Perfect Forward Secrecy encryption. To prevent WebRTC leaks, Surfshark offers a special purpose browser plugin designed specifically to combat those leaks.
Must read:
Surfshark also offers a multihop option that allows you to route connections through two VPN servers across the Surfshark private network. We also like that the company offers some inexpensive add-on features, including ad-blocking, anti-tracking, access to a non-logging search engine, and a tool that tracks your email address against data breach lists.
IPVanish

If you love Kodi, this is your VPN

Native Streaming Apps: Fire TV
Simultaneous Connections: Unlimited
Kill Switch: Yes
Platforms: Windows, Mac, iOS, Android, Linux, Chrome, plus routers, Fire Stick, and Kodi
Logging: None, except billing data
Servers: 1,500 
Locations: 75
Trial/MBG: 30 day
For those folks who love the Kodi media player (and I'm one of them), IPVanish is the VPN for you. IPVanish has full, detailed setup guides for using Kodi with many of the more popular streaming set-top devices. Of course, you don't have to use Kodi, but if you haven't spent any time looking into this awesome open source home theatre system, you should.
IPVanish is a deep and highly configurable product that presents itself as a click-and-go solution. I think the company is selling itself short doing this. A quick visit to its website shows a relatively generic VPN service, but that's not the whole truth.
Also: My in-depth review of IPVanish
Its UI provides a wide range of server selection options, including some great performance graphics. It also has a wide variety of protocols, so no matter what you're connecting to, you can know what to expect. The company also provides an excellent server list with good current status information. There's also a raft of configuration options for the app itself.
In terms of performance, connection speed was crazy fast. Overall transfer performance was good. However, from a security perspective, it wasn't able to hide that I was connecting via a VPN — although the data transferred was secure. Overall, a solid product with a good user experience that's fine for home connections as long as you're not trying to hide the fact that you're on a VPN.
The company also has a partnership with SugarSync and provides 250GB of encrypted cloud storage with each plan.
NordVPN

Best VPN for unlocking Netflix

Native Streaming Apps: Fire TV, Android TV
Simultaneous Connections: 6
Kill Switch: Yes
Platforms: Windows, Mac, iOS, Android, Linux, Android TV, Chrome, Firefox
Logging: None, except billing data
Countries: 59
Servers: 5517
Trial/MBG: 30 day
Also: How does NordVPN work? Plus how to set it up and use it
Performance testing was adequate, although ping speeds were slow enough that I wouldn't want to play a twitch video game over the VPN. To be fair, most VPNs have pretty terrible ping speeds, so this isn't a weakness unique to Nord. It's more than fast enough in most countries to stream your favorite movie or video. 
Also: My in-depth review of NordVPN
In our review, we liked that it offered capabilities beyond basic VPN, including support of P2P sharing, a service it calls Double VPN that does a second layer of encryption, Onion over VPN which allows for TOR capabilities over its VPN, and even a dedicated IP if you're trying to run a VPN that also doubles as a server. It supports all the usual platforms and a bunch of home network platforms as well. 
Also: My interview with NordVPN management on how they run their service
The company also offers NordVPN Teams, which provides centralized management and billing for a mobile workforce. Overall, a solid choice, and with a 30-day money-back guarantee, worth a try.
How does the router thing work?

You first install your VPN onto your router. This depends on the VPN provider and the router, so you'll need to do some digging. But if your VPN and router are willing to play nicely with each other, then because all traffic on your network travels across your router, it will also be able to use the router's VPN connection. It's a bit crude, but not as crude as the next on our list…
Wait, so I'm supposed to use my PC as as router?

Yeah, if you don't have a compatible set-top box or a compatible router, the idea is you connect your TV to your PC or Mac as a network client, use that computer's VPN client, and then go out over the network. It's janky as heck, but the VPN vendors have generally clear enough guidelines. But, by the time you're doing all that, just buy a $39 Fire TV Stick and be done with it.
So some set-top devices have native apps?

Basically, Android TV is a version of Android. That means that most apps in the Google Play store will run reasonably well on Android TV — including VPN clients. Most VPN vendors slightly recoded their Android handheld apps to have a wide-screen UI for the TV and pushed those apps into the Play Store. Since Amazon's Fire TV is basically a skinned version of Android TV using Amazon's app store, VPN vendors didn't have to do too much technically to make it work — and Amazon is, of course, a huge market. So you just go to the app store and install the app. Easy peasy.
But not Apple TV or Roku?

Nope. You're doing the router or PC network client hoop jump game. And before you ask, if you want to use Xbox, Playstation, or Switch to stream your entertainment, you're also going to need to run your streaming movies through a router or a PC network sub-LAN.
But, if Android TV works, surely Chromecast does?

Nope. No it doesn't. Same as the Roku or the consoles. Because Android giveth and Chromecast taketh away.
You can follow my day-to-day project updates on social media. Be sure to follow me on Twitter at @DavidGewirtz, on Facebook at Facebook.com/DavidGewirtz, on Instagram at Instagram.com/DavidGewirtz, and on YouTube at YouTube.com/DavidGewirtzTV.