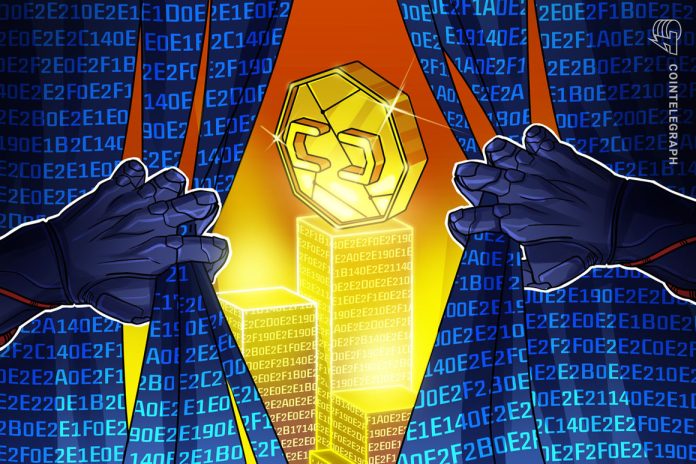 The month of October has broken all records for crypto exploits and the amount of digital loot pilfered — living up to its new moniker of "Hacktober" — according to the latest figures.
On Oct. 31, blockchain security firm PeckShield tweeted some scary statistics for the month, reporting a total of $2.98 billion in stolen digital assets as of Oct. 31, 2022, which is nearly double the $1.55 billion lost in all of 2021.
"Hacktober" saw around 44 exploits affecting 53 protocols, it added. Malicious actors made off with a whopping $760 million in the month. However, $100 million had been returned. 
#PeckShieldAlert ~44 exploits (53 protocols affected) grabbed ~$760.2M in Oct. 2022, and ~$100M already returned the exploited protocols (Total loss: $657.2M)
As of October 2022, the stolen funds (~$3B) in 2022 "doubled" last year's loss pic.twitter.com/mKZAjVk7UU

— PeckShieldAlert (@PeckShieldAlert) October 31, 2022
After October, March was the second-highest month for hacked funds, with just under $710 million stolen. The majority of this was from the Ronin bridge exploit, which resulted in $625 million in crypto assets being pilfered.
The top exploit for October was by far the BNB Chain which lost $586 million, according to PeckShield. It listed the Mango Markets DeFi protocol as second, despite it including an agreement with the exploiter to return some of the funds.
There were several other notable exploits in October, according to DeFiYield's Rekt Database. These include the Freeway crypto yield platform, which it classified as a $60 million rug pull, Transit Swap, which losted $29 million, Team Finance taking a $13 million hit and Moola Market, losing $9 million.
Related: Barely halfway and October's the 'biggest month' in crypto hacks
DeFiYield released its own report on Nov. 1, depicting the dire state of the hackfest that took place last month.
It claims that more than $1 billion was lost to crypto scams in October though it includes what it considers as rug pulls and Ponzis in addition to direct protocol exploits. DeFiYield reported 35 total incidents for the month, 15 of which were rug pulls.
On a brighter note, the report stated that almost $890 million in crypto funds had been recovered so far in 2022.