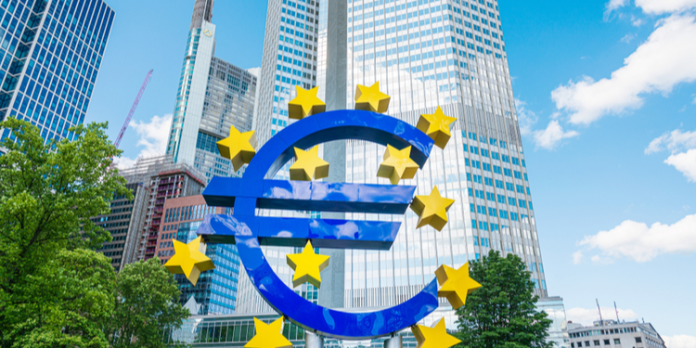 The European Central Bank and the Financial Conduct Authority (FCA) of the UK issued warnings for their banks to prepare for possible Russian-sponsored cyberattacks amid rising tensions over Ukraine.
As the West is preparing to impose sanctions, worries over hacking in the financial sector increase. As such, FCA informed the UK's large lenders of them being a "likely target" for Russian hackers. Similarly, the European Central Bank is on high alert for potential cyberattacks coming from Russia.
"We are asking (banks) to strengthen their cyber regime measures and look at a potential increase in attacks and the danger of these attacks going forward," Andrea Enria, who spoke on behalf of ECB during a news conference, said, according to Reuters.
"As you'd expect, we're contacting firms to highlight the National Cyber Security Centre's statement that organisations should bolster their cyber security resilience," a spokesman for the FCA commented, the Telegraph reports.
Currently, banks are preparing by conducting cyberwar games. Regulators told their banks to seek available guidance and have adequate cyber defense systems in place.
The move mirrors recent fears over the Russian invasion as over 100,000 Russian troops reached Ukraine's border.
Earlier in January, the New York Department of Financial Services issued a similar warning to financial institutions, suggesting that cyberattacks might follow if the conflict escalates and triggers sanctions.
"Talking to financial services providers at the moment, one of their concerns is 'well if the geopolitics becomes very unstable, what's going to happen in terms of cyber warfare alongside that?' That's a question we didn't ask a couple of decades ago. But it's absolutely front and center of our minds at the moment," Mark Branson, head of Germany's financial watchdog BaFin, suggested, according to Telegraph.
---
More from CyberNews

Uncle Sam's cyber nightmare – gaps in US national security exposed
Cybercriminals fear more law enforcement action after REvil was taken down
Spoofing attacks to soar as COVID wrecks supply lines
Who is responsible when cyberattacks result in deaths?
Subscribe to our newsletter