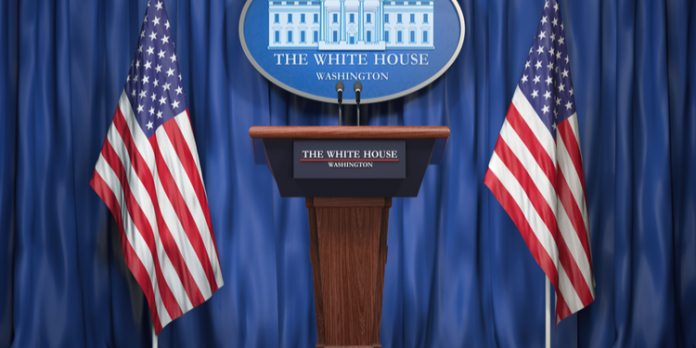 President Joe Biden's $5.8 trillion budget plan for 2023 requests $10.9 billion for civilian cybersecurity funding – an 11% increase from last year's proposal.

A portion of the amount – $2.5 billion – will go to the Cybersecurity and Infrastructure Security Agency (CISA,) which is a $500 million increase from the previous year.
The plan proposes to allocate another $682 million for Ukraine to help it deal with Russia's aggression. Specifically, "to counter Russian malign influence and to meet emerging needs related to security, energy, cybersecurity issues, disinformation, macroeconomic stabilization, and civil society resilience,"
The funding is supposed to help safeguard federal infrastructure against cyberattacks, improve the security of elections, as well as to "maintain critical cybersecurity capabilities implemented in the American Rescue Plan; expand network protection throughout the Federal executive Branch; and bolster support capabilities, such as cloud business applications, enhanced analytics, and stakeholder engagement."
The budget also includes $215 million dedicated to protecting sensitive agency systems and $10 million to strengthening "the national cybersecurity workforce pipeline."
The request follows the announcement from the Biden administration that the US will consider all options to protect the country against ransomware criminals. In the meantime, growing concerns over Russian state-sponsored cyberattacks continue echoing in the White House.
"This is a kind of a preliminary picture, but I think it … sends a very strong signal that cybersecurity continues to be a priority for this administration, and it's something that they're willing to back up their executive orders and their policy documents with funding in the budget," Michael Daniel, the White House cyber czar during the Obama administration, told the Washington Post.
Earlier today, Politico reported that the White House requested $813 billion for national defense, a $30 billion increase from last year's request.
---
More from Cybernews:

Hundreds of alleged Russian spies revealed in a data breach
Kaspersky deemed a 'threat' to US national security
Ukraine blames Russia for a 'powerful cyberattack' on its telecom
Russia behind a satellite broadband service hack – media
Subscribe to our newsletter