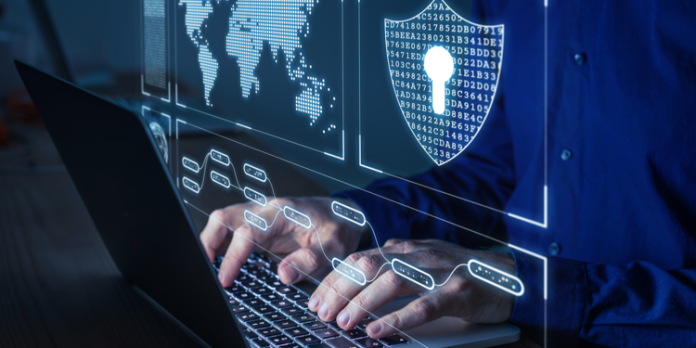 The UK Cybersecurity Council will take over the cybersecurity industry's Cyber Certified Professional (CCP) scheme, setting new chartered standards.
The CCP scheme serves as a recognition of competence in the cybersecurity sector. Prior to the change, the responsibility for governing the scheme laid on the National Cybersecurity Centre (NCSC.) From now on, the Council will be revising it and making changes as a part of a six-month pilot, which will begin in June.
The scheme's participants will include the Ministry of Defence, NCSC, and Department for Work and Pensions, as well as qualification providers BCS, APMG, and CIISec.
Simon Hepburn, Chief Executive of the UK Cyber Security Council, said: "Creating clear and robust chartered standards that are universally recognised both across the industry and by those looking to enter it, is crucial to this goal and vital if we are to plug the industry's skills gap."
"That is why we are taking on oversight of the Cyber Certified Professional scheme. We will be reviewing how best to create new chartered standards that can integrate easily with existing qualifications and help provide a clear accreditation framework for the future."
During the pilot, all previously awarded qualifications will be recognized, with the aim to make the transition process as simple as possible.
The initiative welcomes those who would like to participate in the scheme to step forward. Businesses can thus help develop new chartered standards.
"I truly believe this is a vitally important step for our industry and I would like to invite businesses and organisations who would like to be involved in our upcoming pilot scheme to put themselves forward," Hepburn encouragingly stated.
In addition, the Council is preparing to make an announcement regarding its pending Royal Chartership status – an instrument granted by The Queen, which defines an organization's objectives, constitution, and powers to govern its own affairs. Commenting on the upcoming status, Hepburn said:
"The Council is currently going through the final formalities of our Royal Chartership status, which we'll formally announce once we have confirmation on Vellum."
"Achieving Royal Chartered status is a really exciting development for the Council and the wider cyber sector, as it will be pivotal in creating aligned standards for the industry, addressing barriers to entry, and encouraging career progression."
"Doing so will help us develop the framework of skills and expertise the UK will need to ensure it is a world leader in cyber security – both now and in the future."
---
More from Cybernews:

Hacktivists in Russo-Ukrainian war: an army of monkeys or NATO-trained combatants?
Is the US headed for the Great Exfiltration?
Starlink: fighting for Ukraine on the cyber front
How retail is embracing digital twins
'No face, no case… no more' – US court jails crooks for online ID fraud
Subscribe to our newsletter