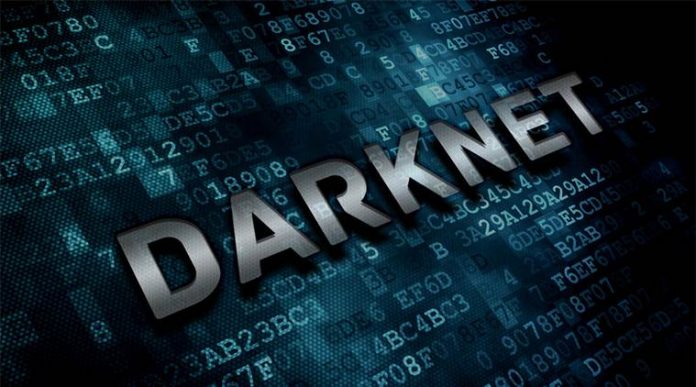 Operation DisrupTor began nine months ago and spanned the United States and Europe. It comes more than a year after officials took down the "Wall Street Market," which was believed to be one of the largest illegal online marketplaces on the darknet.
Justice Department officials on Tuesday announced the largest international opioid takedown targeting drug traffickers through the darknet, which resulted in 179 arrests and the seizure of more than $6.5 million in cash and currency.
Deputy Attorney General Jeffrey Rosen, flanked by FBI Director Christopher Wray and other law enforcement partners, announced the seizure of approximately 500 kilograms of drugs worldwide — 274 kilograms of which were recovered in the United States and include fentanyl, oxycodone, methamphetamine, and hydrocodone. Agents also seized 63 illegal guns.
"Criminals selling fentanyl on the Darknet should pay attention to Operation DisrupTor," Rosen said in a prepared statement. "The arrest of 179 of them in seven countries—with the seizure of their drug supplies and their money as well—shows that there will be no safe haven for drug dealing in cyberspace."
Officials said 121 arrests were made in the U.S., with 42 others in Germany. Other arrests were made in Canada, Netherlands, the United Kingdom, Austria, and Sweden.
Shining a Light on the Darknet
The darknet offers its users anonymity, and cryptocurrencies—which are the preferred method of payment on darknet sites—provide additional ways to veil transactions.
"Many people are more comfortable logging onto their computer and buying drugs in three minutes from their couch than going to a sketchy street corner," said FBI Los Angeles Special Agent Christopher Siliciano, who believes the ease and concealment offered by these markets have made drugs more accessible.
A JCODE operation in Louisiana in May 2020 turned up prepackaged bags containing Xanax and MDMA pills ready for shipment, as well as U.S. currency.
But what looks from the outside to be an impenetrable cycle of distant and anonymous exchanges is not without its cracks. "The sellers still have to turn their money into cash, they still have to pick up the drugs, they still have to transport the drugs," said Siliciano. "Not all of that happens on the internet."
HSI Special Agent Christopher Hicks, who supports the JCODE team in Los Angeles, said that vulnerabilities exist for the darknet buyers, too. "Even if you're getting stuff shipped to a post office box under a fake name, you have to open that mailbox. You have to touch that package."
Hicks' particular expertise is in following drug money through the dizzyingly complex world of cryptocurrency exchanges, apps, and tumblers. He stressed that cryptocurrencies have their exposure points as well: "People think cryptocurrency is this anonymous platform, but there are things we can exploit to find out who people are. It's not truly anonymous."
Although darknet markets offer investigators ways in, it isn't easy. Nathan Cocklin, the special agent who leads the Los Angeles JCODE task force for the FBI, said that partnering on these complicated and time-consuming cases is the only way law enforcement can be effective. "None of us could do it alone," he explained. "We each bring a specific skill set to the investigation."
Postal inspectors are often the critical starting point for the cases and provide the ability to track and investigate parcels. DEA is a vital information-sharing partner and helps with drug testing, analysis, and trends. The FBI provides a deep well of investigative resources, while HSI supports the investigations of financial transactions and links international efforts.
And the ability to share information with international partners is essential in these networks that so easily cross borders. "Many of our European partners have excellent cybercrime units," said Hicks. "We are able to leverage their skills and what they know how to do best."
Among those arrested was a California-based crew linked to more than 18,000 illegal drug sales to customers in 35 states. Members of the group used online names such as "Stealthgod" to sell methamphetamine and MDMA online, officials said. Some have already pleaded guilty to drug trafficking charges, while one remains on the run.
In Ohio, officials said they shut down a drug trafficking organization that operated under the moniker "Pill Cosby" and sold over 1 million pills laced with fentanyl.
In Virginia, a drug trafficker under the name "NeverPressedRX" conspired to bomb and destroy and competitor's pharmacy, officials said.
A man from Canada was indicted in Atlanta for fentanyl trafficking that has been linked to multiple overdoses in the U.S.
Officials said several investigations are still ongoing.