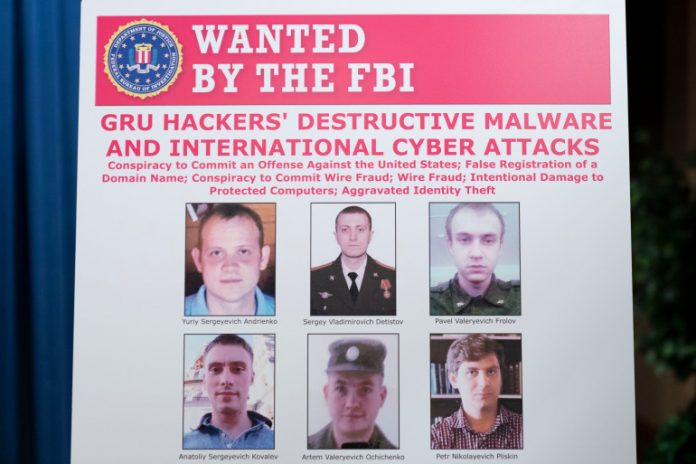 The charges do not directly involve allegations that the Russian government has attempted to interfere in the 2020 American presidential election.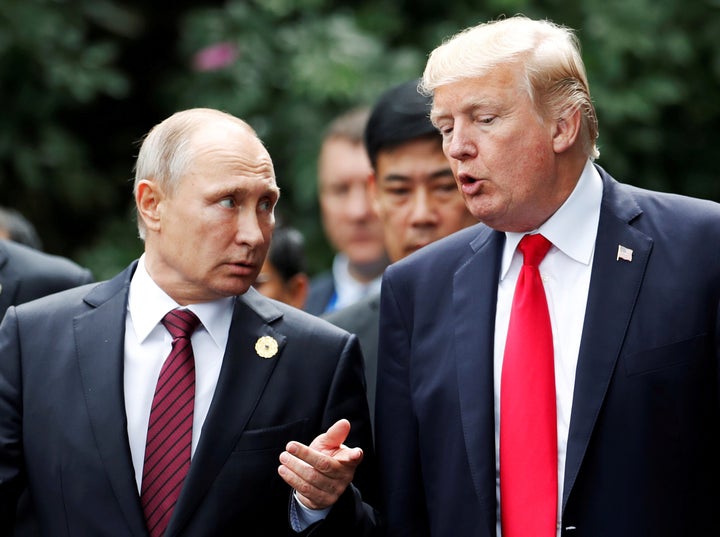 The U.S. Department of Justice announced charges against Russian military intelligence officials on Monday, alleging that they've been involved in the most disruptive series of computer attacks ever attributed to a single group.
"No country has weaponized its cyber capabilities as maliciously and irresponsibly as Russia, wantonly causing unprecedented collateral damage to pursue small tactical advantages and to satisfy fits of spite," John Demers, the Justice Department's top national security official, said in a press conference.
The charges involve alleged attacks on Ukrainian electrical power grids and American businesses, as well as hacking campaigns connected to the 2018 Winter Olympics and the 2017 French elections. The charges do not include allegations of attempts to interfere in the 2020 U.S. presidential election.
President Donald Trump has downplayed the threat that Russia poses to the United States, because Russian President Vladimir Putin backs Trump's re-election. Putin has been supportive of Trump, and the CIA believes he is likely directing efforts to aid Trump's 2020 campaign. U.S. intelligence officials have said that Russia is using a variety of measures to attack Democratic presidential nominee Joe Biden's campaign.
The Russian military intelligence unit allegedly involved in the hacks that Demers described Monday is the same group behind the Russian attack on the 2016 election ― which favored Trump. One of the members of the newly indicted group was previously indicted by Robert Mueller's special counsel team.
A Justice Department official told reporters that bringing the cases is important even if the defendants are unlikely to be extradited from Russia. There should be no safe haven abroad for criminals who attack Americans, the official said, and U.S. officials want suspects to be looking over their shoulders and keeping in mind consequences when they participate in Russian military intelligence activities.