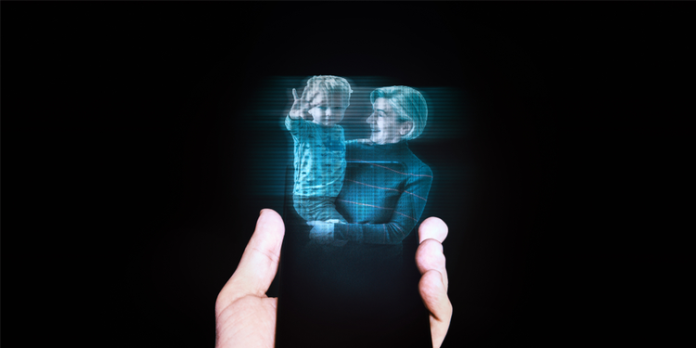 Meta hopes that 3D conversations will allow us to have more satisfying video interactions.
In July 2020, Meta, then Facebook, filed a patent for 3D conversations. The patent, published this January, details how the pipeline of data processing stages facilitating the 3D conversation works.
Meta highlighted that video conferencing had become a significant way people communicate. They got used to work calls, online theatre, and webinars.
"Such video calls, however, remain a pale intimidation of face-to-face interactions. Understanding body language and context can be difficult with only a two-dimensional representation of a sender," the patent reads.
Three-dimensional (3D), on the other hand, allows conversation participants to appear as if they are face to face.
According to The Next Web, which was first to report the news, the patent hasn't been granted yet.
"Communication often relies on interpersonal interactions, such as spatial movements between participants. Yet communication over video calling does not provide the ability for participants to move relative to each other, as the point of view is fixed to the sender's camera," Meta said.
The 35-pages patent includes more than a dozen drawings explaining the data processing stages of a 3D conversation. In short, after the video of a user, it is captured and reconstructed into a 3D visual, which then is displayed to another user. To have a 3D conversation, you need virtual reality headsets or augmented reality glasses.
Meta claims that a 3D conversation can occur between two or more sender/receiving systems.
As the Next Web noted, Meta is not the only company working on 3D conversations becoming a reality – Google is developing Starline, Microsoft is working on Mesh platform, and Cisco has Webex Hologram.
---
More from Cybernews:

How social media platforms became the fastest growing threat surface
New York launches cybersecurity coordination hub
Microsoft accounts provide a juicy target for phishing attacks
Metaverse will be a $760 billion business by 2026
NATO allies in danger of cyber 'spillover' from Ukraine – media
Subscribe to our newsletter