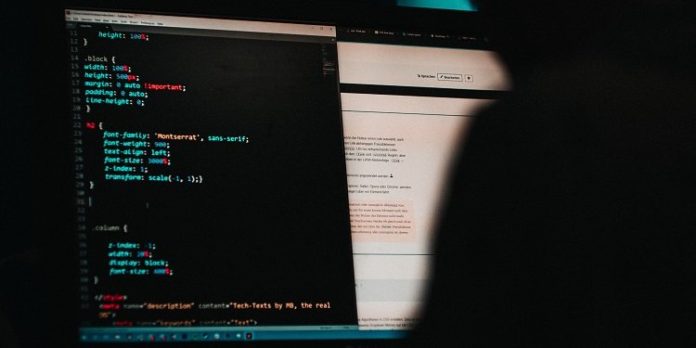 Alliance members on the Eastern flank could become easy prey for Russia's cyber capabilities beyond Ukraine.
Officials fear the conflict between Russia and Ukraine can put Eastern EU and NATO members in the Baltic states at risk of cyberattacks and the spread of disinformation, Politico writes.
The Baltic nations of Lithuania, Latvia, and Estonia are among the closest to Russia and could be the first to suffer from a 'cyber' spillover from the ongoing Russian aggression against Ukraine.
For example, the Lithuanian capital of Vilnius is a mere 370 miles away from the Ukrainian capital Kyiv. Closer than Cleveland is to New York.
Politico quotes Bart Groothuis, Liberal member of the European Parliament and former cybersecurity official at the Dutch Ministry of Defense, saying the situation in the Baltic states needs careful attention.
"The Baltic states, for Russia, are the easiest way to put pressure on the EU and NATO," Groothuis said.
Lithuania and Estonia, together with the Netherlands, Poland, Romania, and Croatia, sent a team of cybersecurity experts to Ukraine to help deal with cyber threats.
UK defence minister Ben Wallace said UK cyber experts are working with Ukraine to help to protect it from Russian activity.
Fears of possible cyber attacks on EU and NATO countries come after Russia formally recognised two breakaway regions in eastern Ukraine.
Russian military hackers were behind a spate of distributed denial of service (DDoS) attacks that briefly knocked down Ukrainian banking and government websites.
Last month, Ukrainian government websites were hit by a major cyberattack. Officials attributed the attack to the group called UNC1151.
Researchers at Mandiant claim that the group operates from an HQ in the Belarusian capital Minsk and is linked with Belarusian Military. Head of the Eastern European country, Alexander Lukashenko, is a staunch ally of Russia.
---
More from Cybernews:

How social media platforms became the fastest growing threat surface
EU countries send experts to help Ukraine combat cyber threats
Scammers use deepfakes to bypass biometric checks
Cookware giant's workforce data hacked
The era of hacks and scams: what kinds of security breaches are businesses more susceptible to?
Subscribe to our newsletter